ArabWIC Saudi Chapter Inaugural Event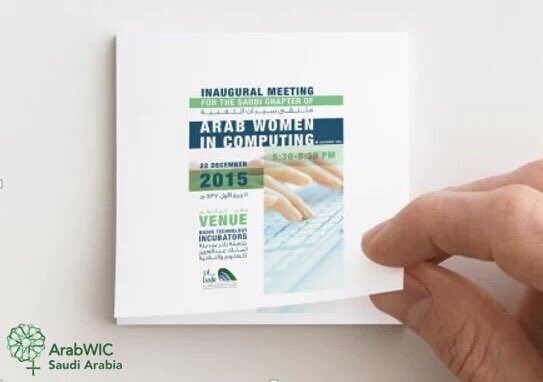 23rd of December 2015 marked the inaugural event for launching the Arab Women in Computing (ArabWIC) Saudi Arabia Chapter, the event took place at Badir Technology Incubators in Riyadh, with more than 50 attendees.

The event started with Dr. Areej Alwabil, giving a brief intro about ArabWIC, how it started, its regional presence, and the goals from having the chapter. The event was very diverse, it hosted 4 different panels, and 19 speakers from 19 different companies, universities and organizations, the panels talked about Saudi females experiences and challenges in science and technology in four major tracks: academic, workforce, business entrepreneurship and voluntary work.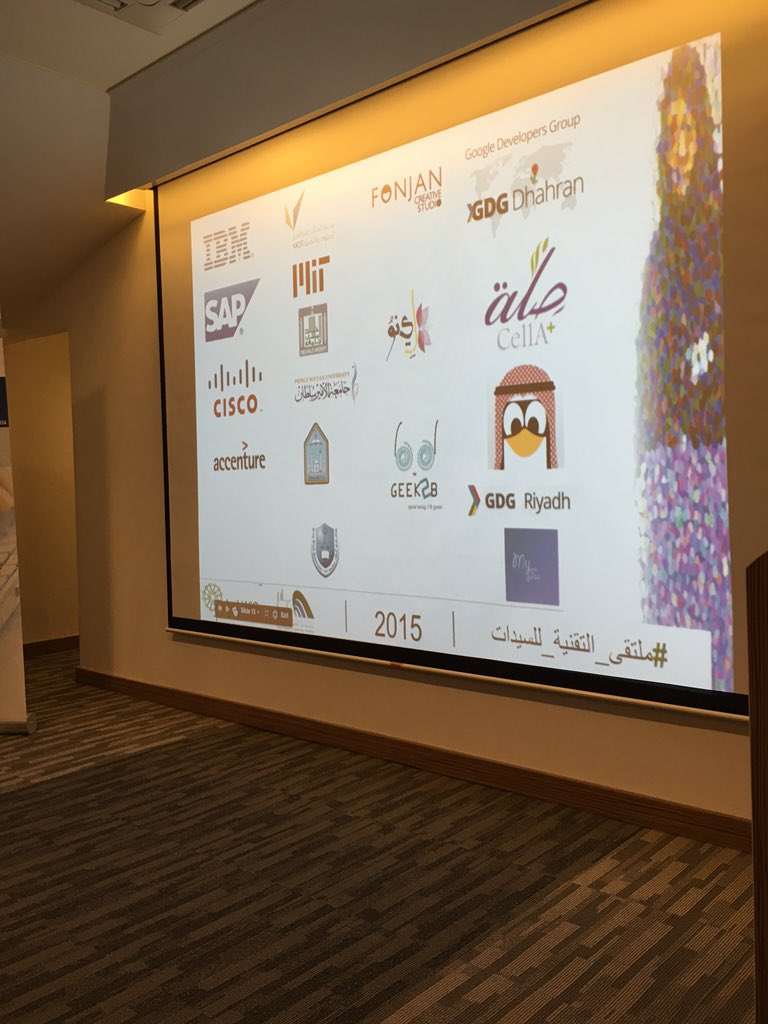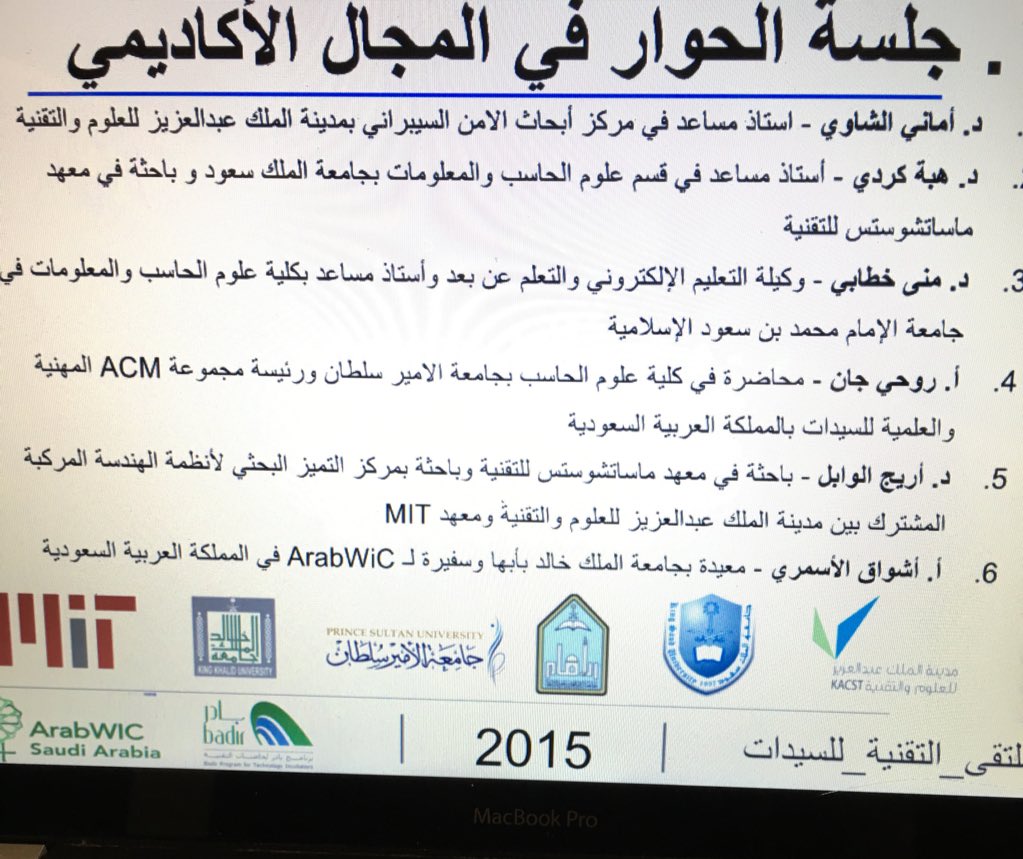 The event first track was the academic, five Saudi Phd holders talked about their experiences in the technology field within the Saudi community, the major challenges all agreed on were the community nature where they didn't accept females working in this field, and the late working hours, also having female as a leader and managing male counterparts is a big challenge in the Saudi community at that time, The family commitment was another challenge, they also talked about how studying computer during school leaves a negative impact on students because it's mainly theoretical rather than practical, the panel was concluded with some tips given to females in STEM like not to compare themselves to males to measure their success, as in terms of career life every child a female have delays her career growth couple of years due to the balance she have to create between her life and career, also having a role model is an important aspect in career success and this is something we lack in our communities, and to always look for supporters and keep those in our lives as supporters always give positive energy.
The second panel was the workforce track, where four ladies working in some of the major tech companies like (IBM, CISCO, Accenture UK and SAP), the ladies talked about what it took them to excel in such world level companies, and the extra mile they had to take to achieve where they stand today, some of the important success factors the speakers agreed on were the family support, and challenging themselves by learning and developing themselves in new technologies.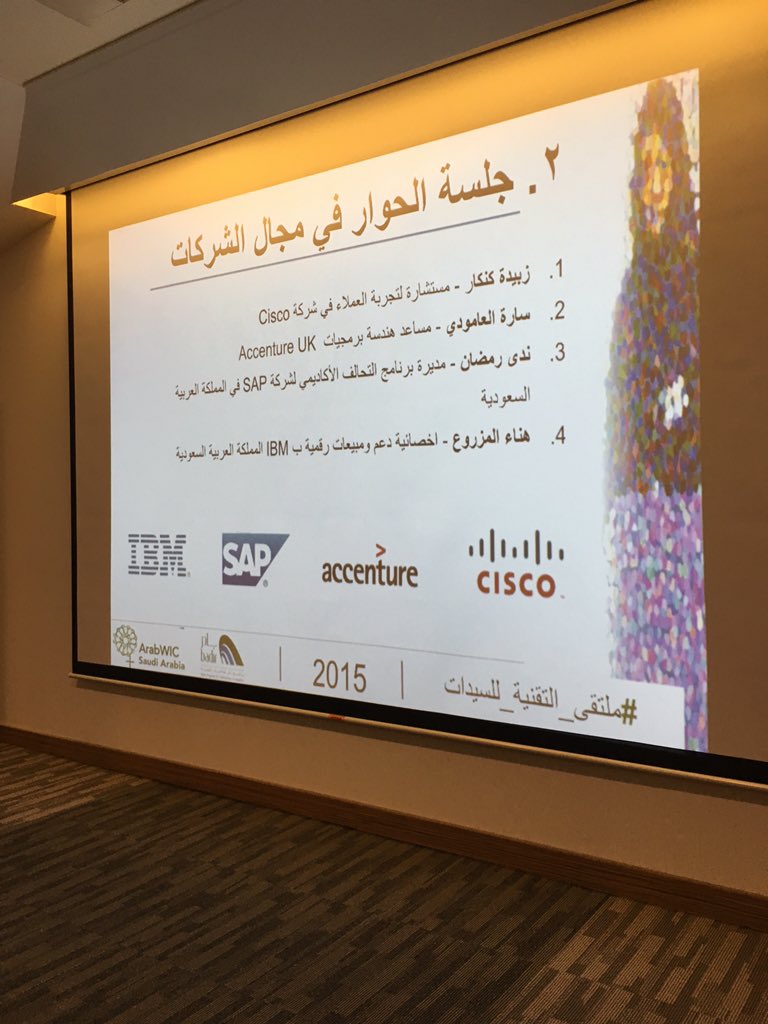 The third track was the business entrepreneurship track, where female founders like Finjan studio, LenoShop, and geek2be talked about how they started their own companies and the challenges they faced in developing their technical skills, besides the challenges they faced leading their own business in a male dominant community. Will and determination were the theme of this track.
The fourth track was about the voluntary work and its effect on the community, where five female leaders who started different initiatives talked about their experience, and the reason behind starting such initiatives and why they were happy giving from their own time and experience to enrich the society.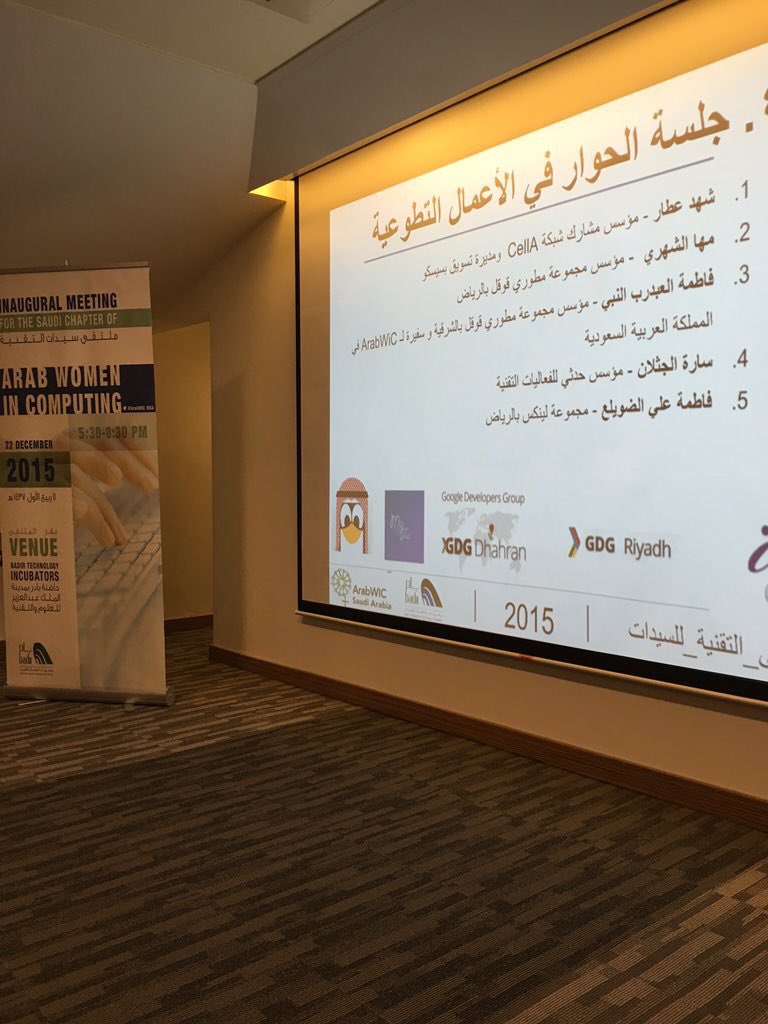 The event witnessed a great interaction from the attendees and speakers on twitter, check the following hashtags for further details: